Best Rates Guaranteed when Booking Direct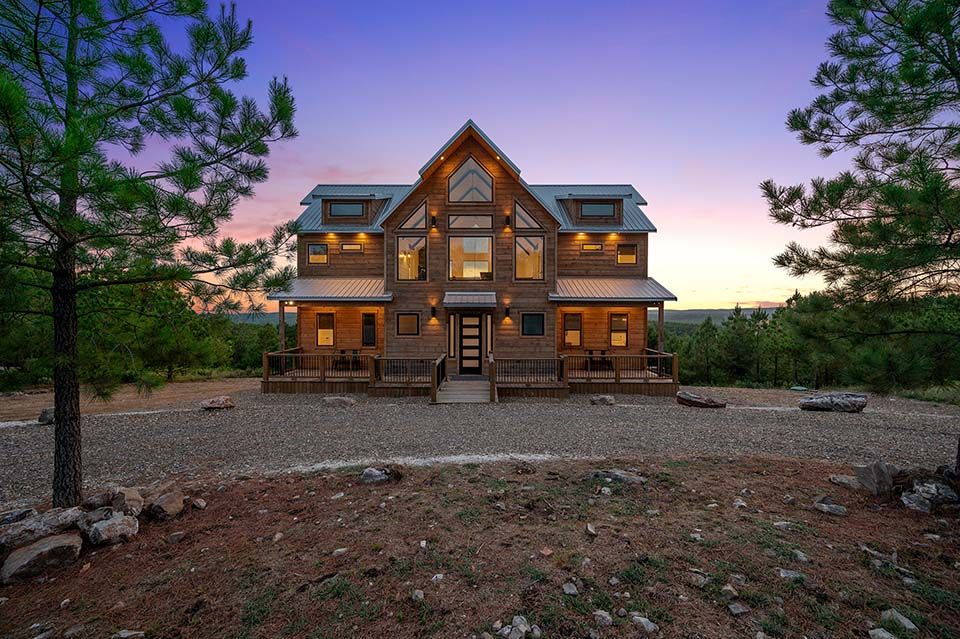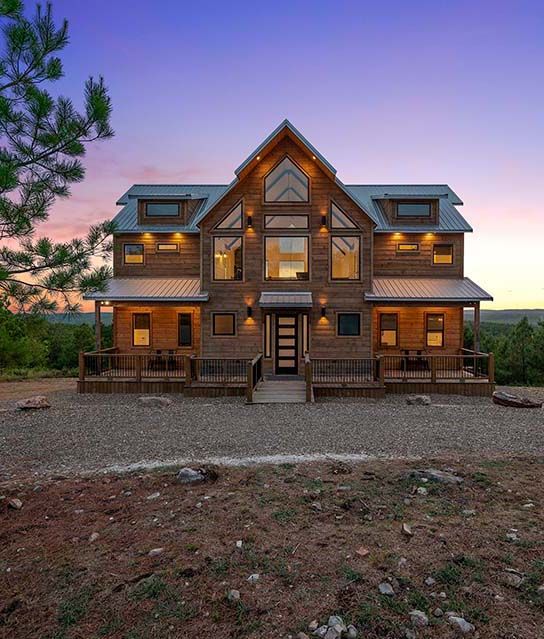 Cabin Rental Management
Kernek Property Management LLC , DBA Tin Star & Co., is a boutique-style property management service in the Hochatown / Broken Bow, Oklahoma area.  We employ a boutique business model as we focus on superior service, quality and uniqueness of the properties, and leaving a distinct impression on property owners and guests with each interaction. The details truly set Tin Star & Co. apart.
Courtney & Aaron Kernek, owners of Tin Star & Co., thoroughly understand the needs of the property owner, as well as the guest through their experiences as owners and renters themselves. The Kernek's bring a hands-on approach to vacation property management, which is often missing in the vacation rental market.
Courtney started her career as broadcaster before returning to university to complete her doctorate. Courtney teaches marketing at Southeastern Oklahoma State University, designs cabins inside and out, and occasionally pops in at the Food Network to compete on baking championships! Aaron earned a degree in marketing and finance at Austin College before playing two seasons in the NFL. After an injury sidelined him he opened Tin Star Furniture in Denison, Texas. Along with furniture he began Kernek Construction and also built residential properties. After many years of providing furniture for cabins in the Hochatown area, the two decided it was time to build some cabins of their own. In 2016, Courtney and Aaron began their Hochatown adventure purchasing the lot where they would build their dream cabin- the Rust Bucket. At the time, neither had plans of starting a property management company, but they found so much enjoyment and passion in renting their own vacation properties that the business literally found them!
While Courtney and Aaron weren't thinking of renting other property owners' cabins they began receiving requests from construction and furniture clients to manage their properties. After some deliberation and coffee LOL they decided why not! The two are very hands-on in the management with Aaron overseeing the properties. Meanwhile, Courtney focuses on the bookings, website, management platforms, and marketing.
They have been married almost 15 years and have one son, Grayson. Grayson is involved in the business (or dragged along) every step of the way! He is an expert towel folder and innovator of creations not yet implemented LOL! He loves to offer tips on "upgrades" that can be made whether it's cabin building or marketing!
Tin Star & Co. has focused on combining their talents in construction, home furnishings, and property management to create a value for their clients that sets them apart. They run the day-to-day operations and oversee that every hand-selected property is cared for like they do their own. Further, they use a curated mix of modern marketing techniques to ensure maximum exposure in the vacation rental marketplace. The goal has never been and will never be to be the biggest management company in Hochatown, but it is to be the BEST! Our goal is to offer over-the-top, award-winning, exceptional service to our property owners and renters, while providing owners with the most income their property is capable of generating.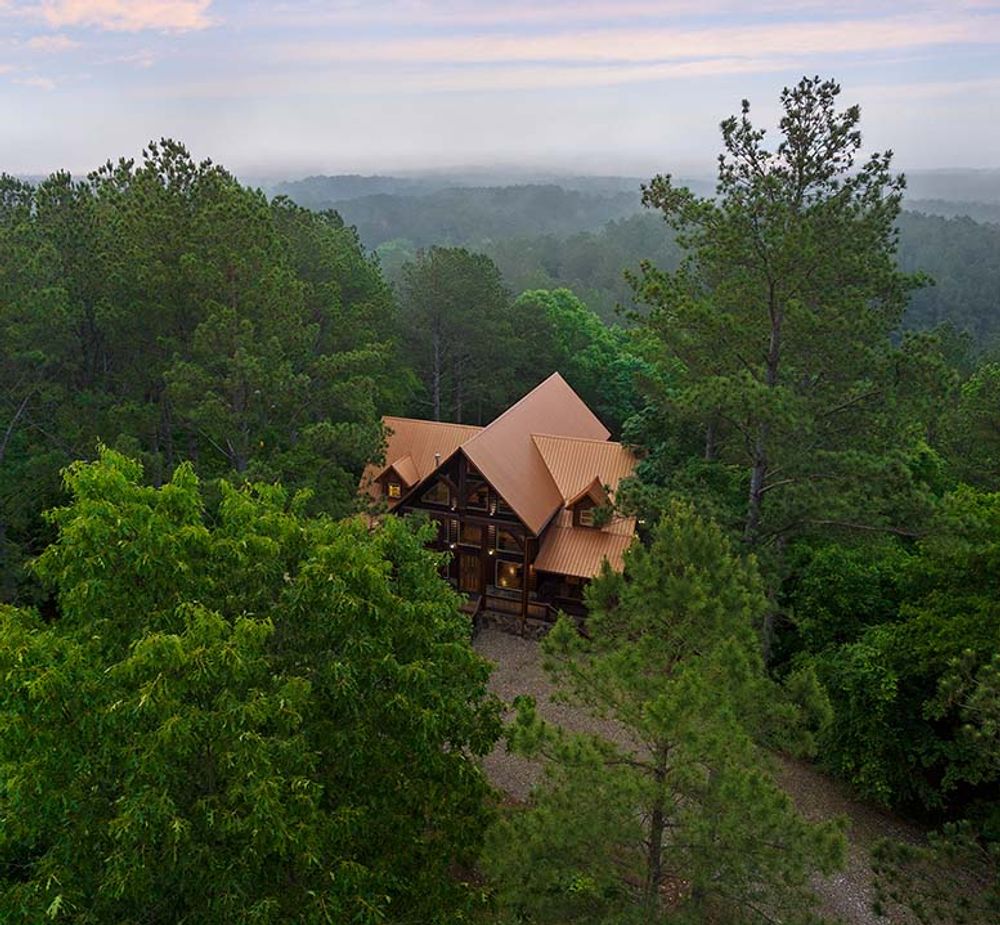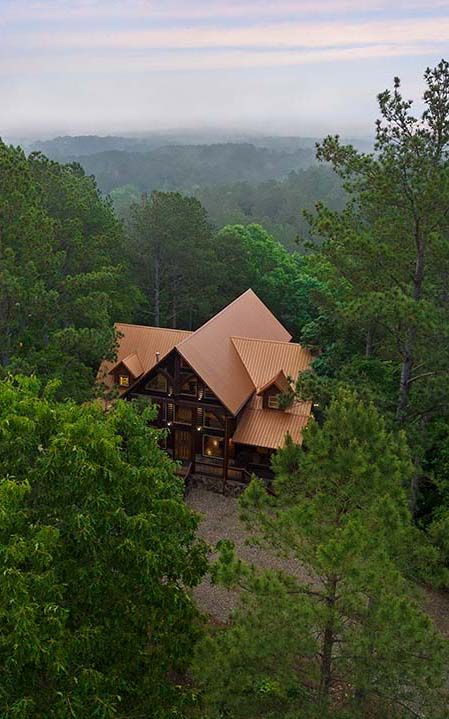 Our Advantage
Below are some reasons why you should choose Tin Star & Co. to manage your vacation property:
Personalized service
If you have a concern, then we will promptly respond to make sure your property is well taken care of, and you have peace of mind!
Maintenance and Care for your Property
Maintenance staff on-call to handle all maintenance emergencies.

Affordable and reliable maintenance. We promise to keep your property in excellent condition while keeping the maintenance costs reasonable and fair.

Additionally, we offer non-routine maintenance and construction repair services at competitive rates. Our company has developed strong relationships with qualified and reputable sub-contractors through our history in construction. We work closely with the owners to provide the best and most competitively priced construction and repair services.
Professional, Clean and Conscious Housekeeping
The professional housekeeping staff is held to a high-quality cleaning standard with a quality control inspection after every clean. Linen supplies and services are available to the guests at no additional charge to owners.
Maximizing Owners Return On Investment
We utilize the latest online and traditional marketing techniques and rate structures designed to maximize gross rentals.

Our company provides the owner advertising exposure otherwise not economically feasible for owners who rent for themselves.

We research current market conditions, school holidays, concerts, and other local events along with previous rental history to determine when promotional rates should or should not be offered to maximize the owners return on investment.

Unlike for rent by owners, it is our full-time job to answer all potential guest inquiries promptly. While you are making money for your family, we are also making money for your family!

We host a state of the art website at www.tinstarco.com with 24-hour online booking, updated promotions, integrations to HomeAway/VRBO, Airbnb, and more! We are committed to creating the best traditional and digital exposure for our vacation rental properties. It is our job to make sure your property is seen!

Our company accepts major credit cards for the convenience of the guests and security against accidental damages at no additional cost to the owner.

Lastly, we offer more for less. Our fee is lower than most in the area and we provide more in terms of service. We want to partner with you to make your property make the best possible return on your investment while taking care of your vacation property as if it were our own.