Best Rates Guaranteed when Booking Direct
Our Story
To tell you a little about us, it all started with a double "look back" in 2000-something. Fast forward… I went back to school and earned a doctorate, he played football for two seasons, he was injured playing football and opened a furniture store (no, I don't know why), we got married, adopted some Yorkies, had a baby, built a cabin, started a property management company, and lived happily ever after!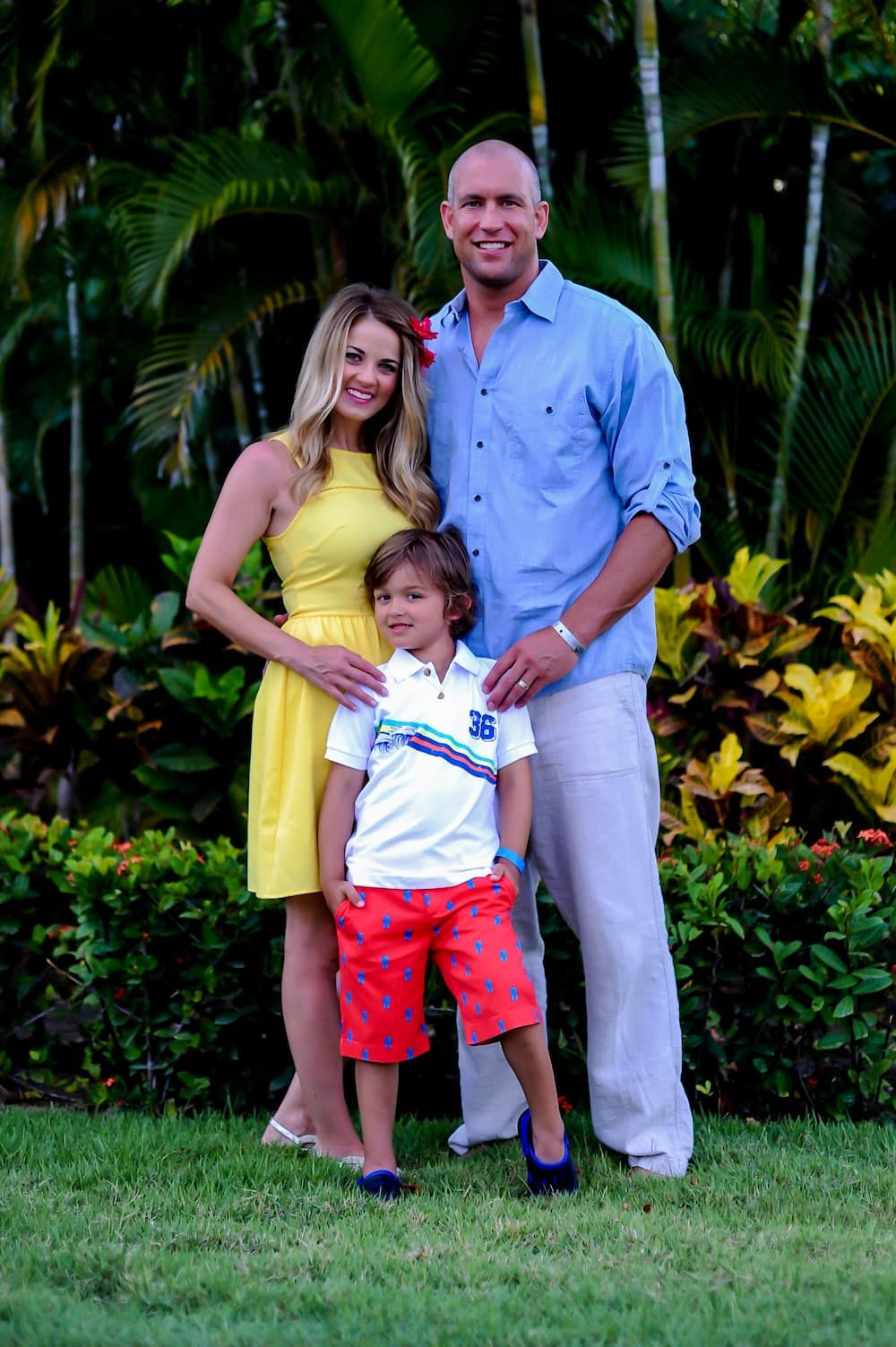 Now back to the origin story…
When we started, our vision was simply building a cabin to create family memories and some extra income. Now several cabins in we've added cabin construction and luxury vacation property management to our portfolio. As one of my favorite shirts reads… "I Run a Tight Shipwreck" and I do! The craziness that comes with multiple businesses, jobs and family can be a lot, but we do it together and love almost every minute of it! When we envision people renting the cabins and making memories we always say we hope it's families and friends sharing the best of times like ours!!!
The bio would read something like this…
Courtney started her career as a broadcaster before returning to university to complete her doctorate. Courtney teaches marketing at Southeastern Oklahoma State University, designs cabins inside and out, and occasionally pops in at the Food Network to compete on baking championships! Aaron earned a degree in marketing and finance at Austin College before playing two seasons in the NFL.
After an injury sidelined him he opened Tin Star Furniture in Denison, Texas. Along with furniture he began Kernek Construction and also built residential properties. After many years of providing furniture for cabins in the Hochatown area, the two decided it was time to build some cabins of their own. In 2016, Courtney and Aaron began their Hochatown adventure purchasing the lot where they would build their dream cabin- the Rust Bucket.
At the time, neither had plans of starting a property management company, but they found so much enjoyment and passion in renting their own vacation properties that the business literally found them!